POSTPONED UNTIL 2023
In the midst of a rapidly changing ministry landscape, Fresh Expressions invites you to join us for a day of envisioning the unique ways the Holy Spirit might be inviting you to step deeper into mission. In this interactive day of training on November 12 you will:
 
• Catalyze a vision for a church that sends out the everyday people of God to be on mission in their networks and neighborhoods
• Brainstorm ways to connect with people your church may not be currently engaging
• Discover how fresh expressions of church can emerge alongside your traditional church
• Explore creative ways of being the church in the world today
 
Fresh Expressions is working together with ministry leaders to bring you the best of innovative practices that are transforming churches and mission across North America. Join us to discover actionable steps that any congregation can take to be a more effective witness in the world in which we find ourselves. 
Only $10 per person – includes lunch!
Schedule
9:00 Gathering Time – Coffee & Refreshments
9:30 Welcome & Worship
10:00 Session # 1 – Movement: How Fresh Expressions Is Changing the Landscape
10:45 Break
11:00 Session # 2 – Need: Why Fresh Expressions Matter for the Church
12:00 Lunch Break
12:45 Session # 3 – Form: Creating Fresh Expressions in Context
2:00 Break
2:15 Local Story Interview & Q&A
2:50 Session # 4 – Action: How It's Happening and How You Can Get Involved
3:30 Closing
Meet the Trainers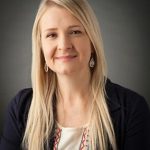 Rev. Heather Jallad serves an innovative dual role as the Fresh Expressions Specialist for the United Methodist Church in North Georgia and as the Community Engagement Pastor at Cannon UMC in Snellville, GA. She leads The Greenhouse (a network of FX pioneers) for the North Georgia Annual Conference. She pioneered the Common Ground Network, a network of fresh expressions, at Mount Pisgah UMC in Johns Creek and The Douglasville Dinner Church in Douglasville, GA. She holds a BA in Mass Communications from University of South Florida, an MDiv from Asbury Theological Seminary, and is currently pursuing her doctorate in Church Renewal and Fresh Expressions at United Theological Seminary. She and her husband Marten have been married for 28 years and have two daughters.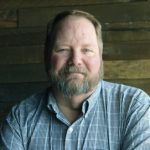 The Rev. Jon Davis, Ph.D. is a known and recognized leader in the Episcopal Church. He served as Canon for Youth Ministry in the Diocese of Central Florida; training  youth workers; initiating local, national and international missions and conferences. Jon is a successful church planter starting Church of the Incarnation / Oviedo, Florida in 2006 which grew from 6 people to an average Sunday attendance of 130+ in 2 years. He most recently served as the Executive Director of Canterbury Retreat and Conference Center during which he lead Canterbury back from the brink of collapse to a strong, sustainable and growing ministry. He is now on staff with Fresh Expressions. He is a sought after, dynamic and engaging speaker, writer, worship leader and ministry trainer.