Saturdays, March 4 & 11, 2023
9:30am-3:30pm
Stevensville UMC (5506 Ridge Rd)
Courses are free – order your own book and bring a sack lunch.
You must attend all sessions to earn credit for the course.
Registration deadline is February 27.
Courses with fewer than 5 people will be canceled.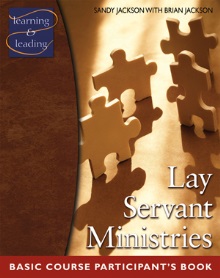 Basic Course
Led by Rev. Elise Low Edwardson
Required book: Lay Servant Ministries Basic Course Participant's Book by Sandy Jackson
This course is foundational for all courses in Lay Servant Ministries. Participants are encouraged to discover and employ personal spiritual gifts and to consider the importance of exercising servant leadership, developing future leaders, remaining rooted in consistent spiritual practices, and being part of a group that holds members accountable in their discipleship.
Discover Your Spiritual Gifts
Led by Pastor Cindi Veilleux
Required book: Each One a Minister by William J. Carter
This course helps participants understand spiritual gifts and how the church can use them
to fulfill its mission and ministry. Participants will also learn what it means to be a spiritual
leader and will be equipped to lead others in exploring and using their spiritual gifts. This course fulfills the "Discovering Spiritual Gifts" requirement for Certified Lay Speaker status.