Mission & Ministry Grants
The Greater Southwest District has grant money available for local churches who are looking for ways to help underwrite the cost of new and ongoing mission and ministry projects. Our ENGAGE Mission and Ministry Grants are awarded to churches who are connecting with the people in their community to make an impactful difference in their lives. Your church could receive support to begin doing you've been dreaming of and assistance to help you do what you're already doing even better. Each grant will be approved based on merit and details provided in the application package. Because we want to help as many churches as possible, please only submit one application per congregation annually.
Fresh Expressions Grants
Fresh Expressions grants are designed to provide start-up funds for outreach efforts focused on reaching new people.
Person in Mission Scholarships
Do you or someone you know need additional financial support to participate in a hands-on mission trip? The Greater Southwest District has funds available to help you be part of a mission team. Preferences are given for first-time participants, but anyone may apply. The trip must be sponsored by a church or organization affiliated with The United Methodist Church and going to a project hosted by a church or organization affiliated with The United Methodist Church.
Please return applications by August 1 for fall trips, by December 1 for winter/spring trips and by May 1 for summer trips.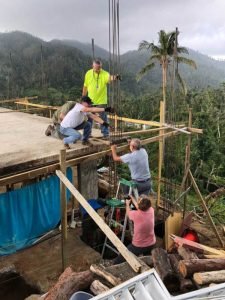 Engagemi District Projects
Take a step to support projects and programs in Southwest Michigan. The following opportunities have been identified as Engagemi funding recipients for the Greater Southwest District 2019-2021.
ABCD at Milwood UMC - An asset based community development ministry with persons who are food and education insecure in the Milwood and Edison neighborhoods of Kalamazoo with a focus on ministries with children.
Rural Outreach Project - A grant fund for District churches in rural areas and towns with under 10,000 population. Funds are to be used for new and ongoing outreach and ministry efforts.
JFON-Kalamazoo - Justice For Our Neighbors welcomes immigrants and refugees living in Southwest Michigan by providing legal assistance that those seeking residency in the United States need but cannot afford or access.
To support these ministries send your check to: Greater Southwest District ENGAGE, PO Box 1333, Portage, MI 49081.
Designate the project to receive support in the memo line of the check.